The first product I designed for them was the Pomodoro sauce label. After its success in grocery stores, they expanded to include 3 more sauces—Fra Diavolo, Vodka, and Puttanesca.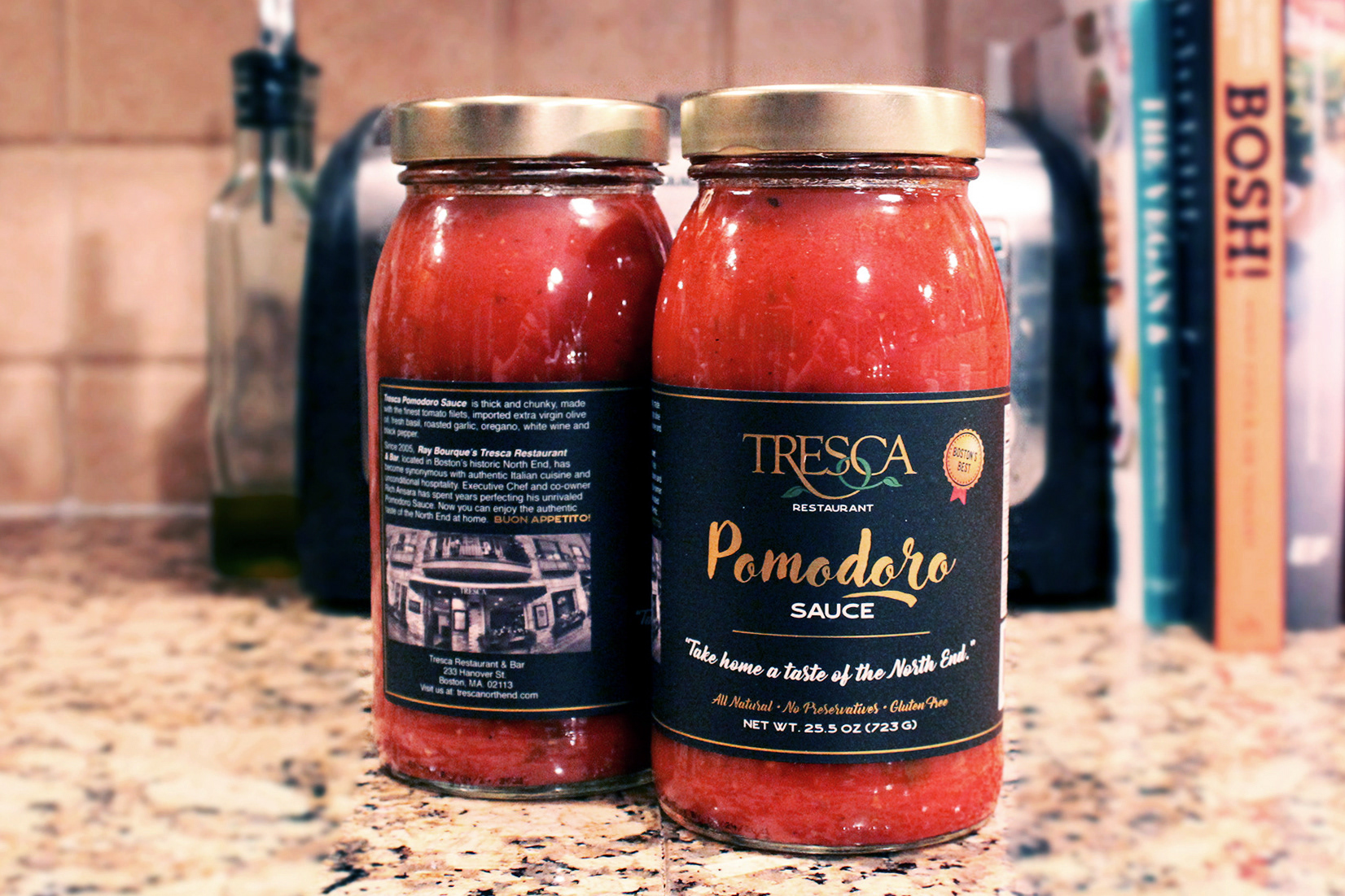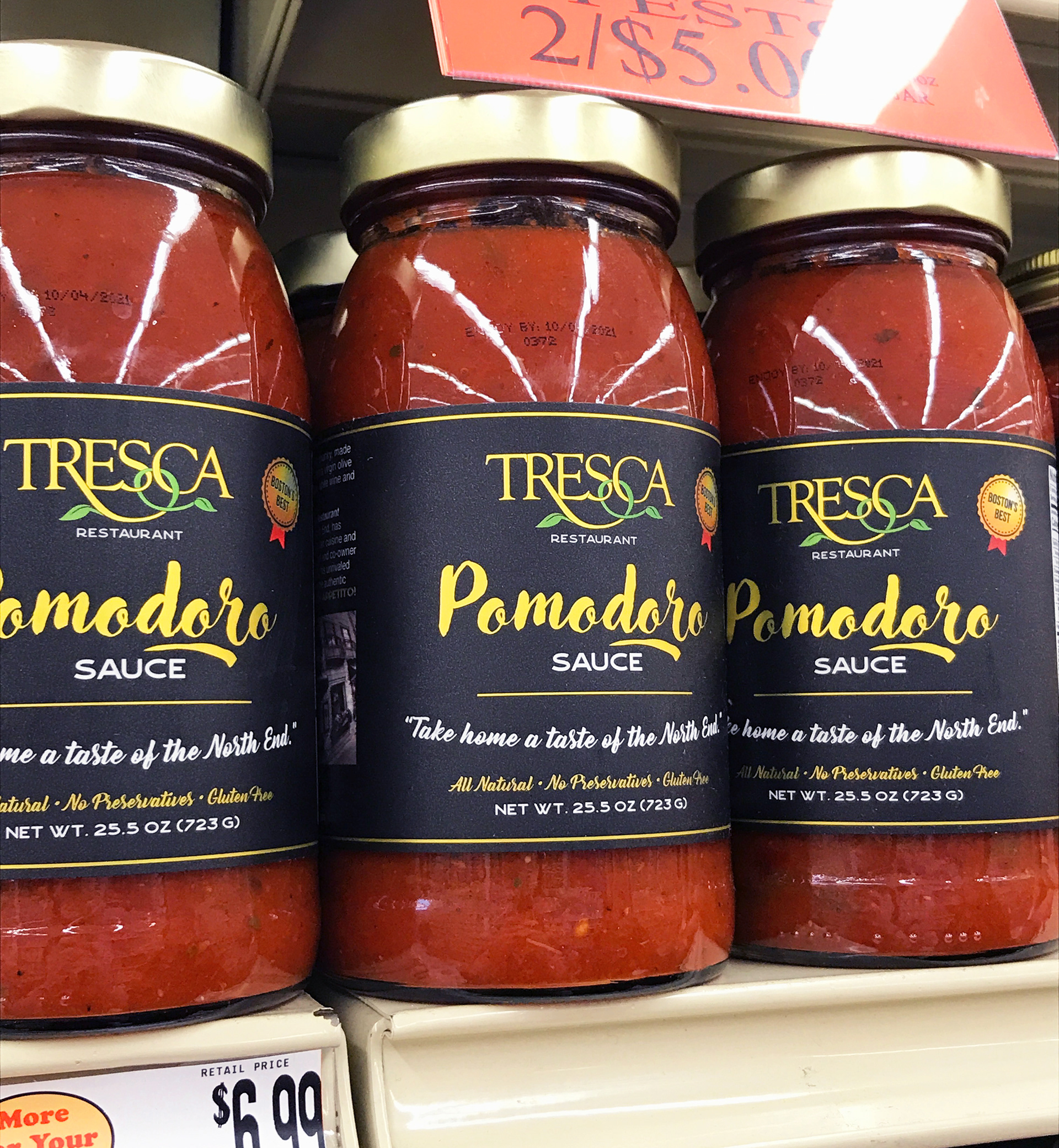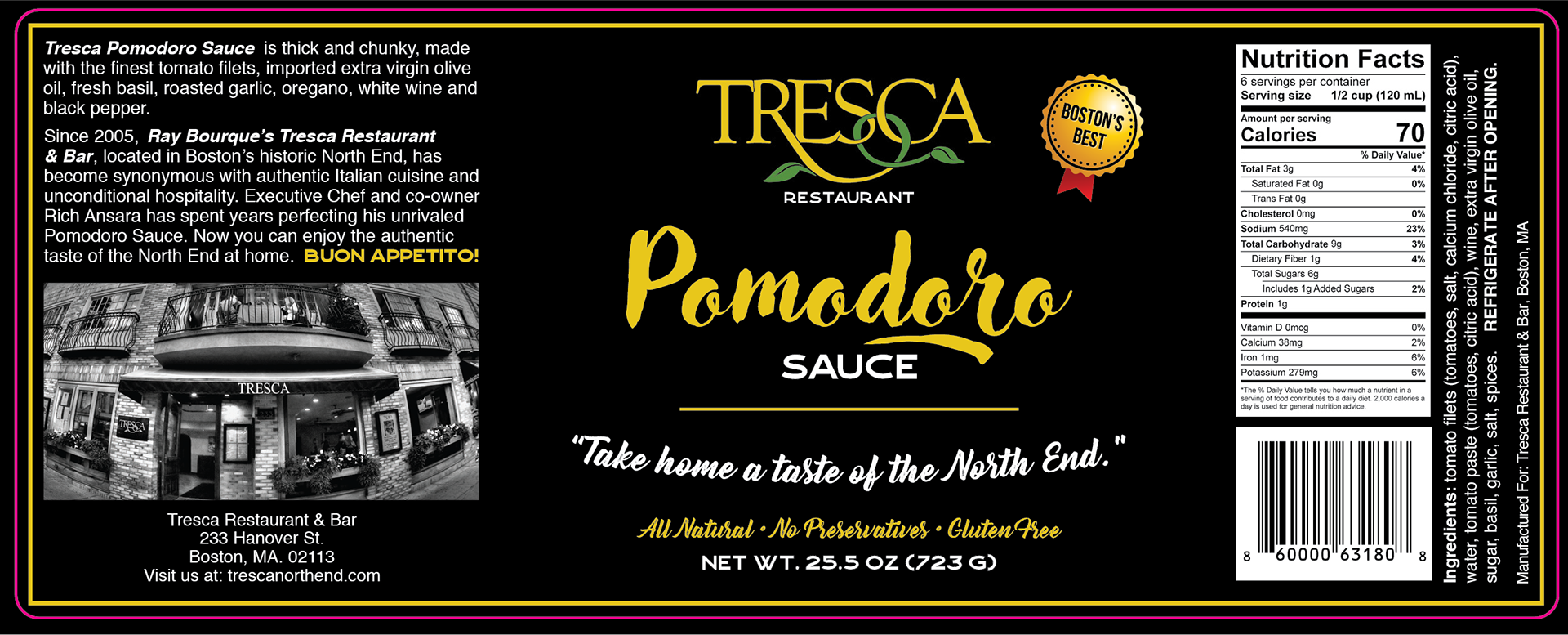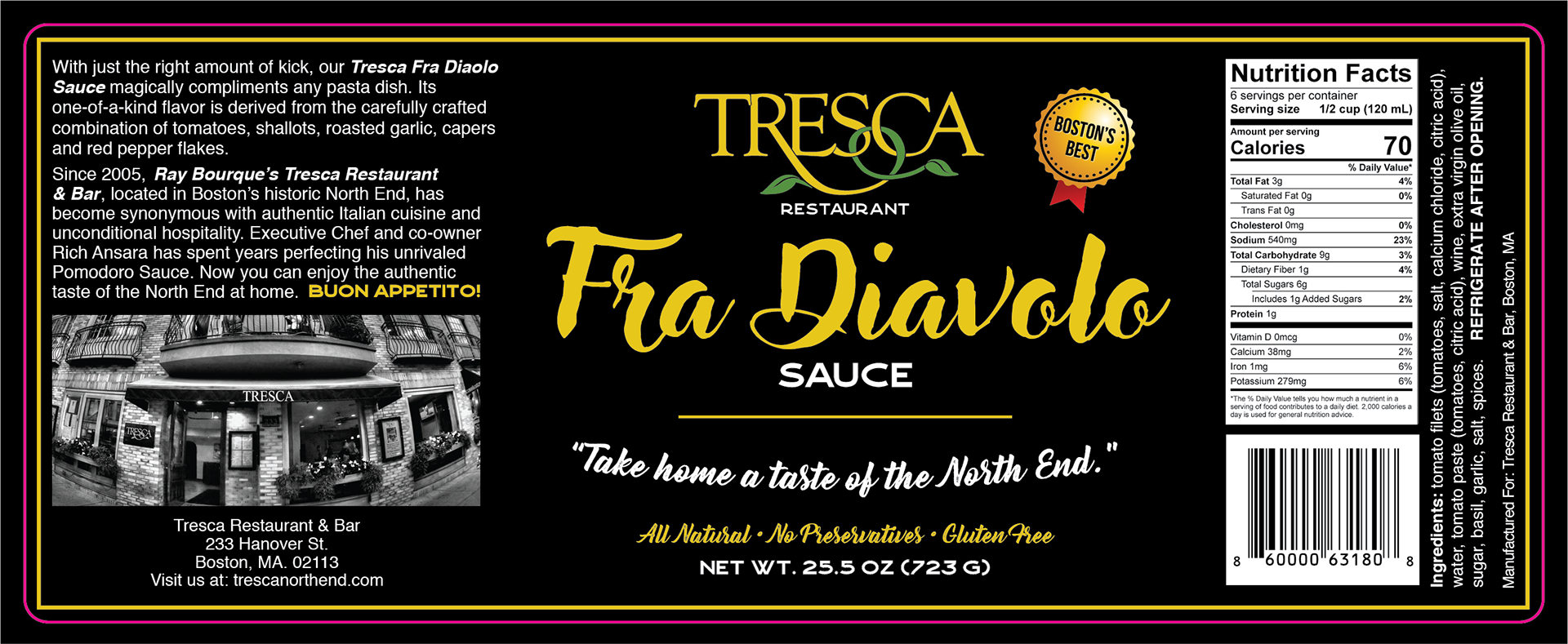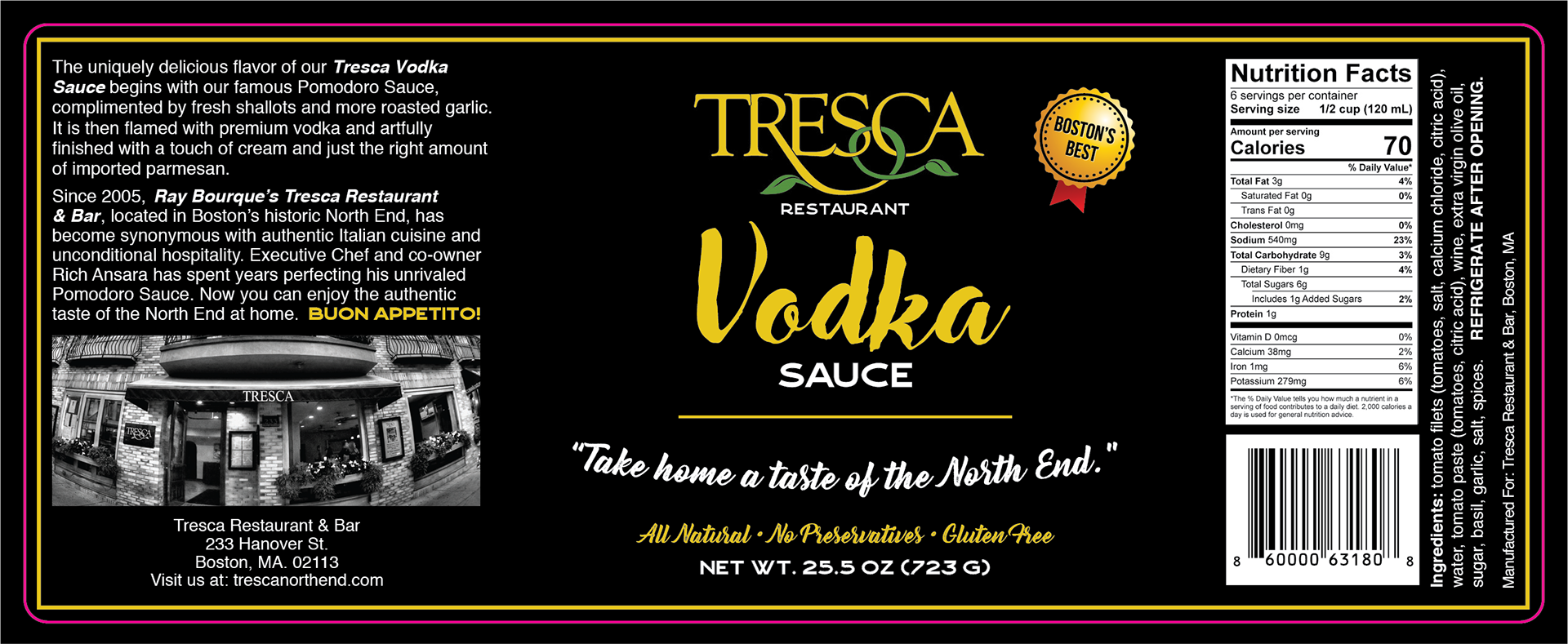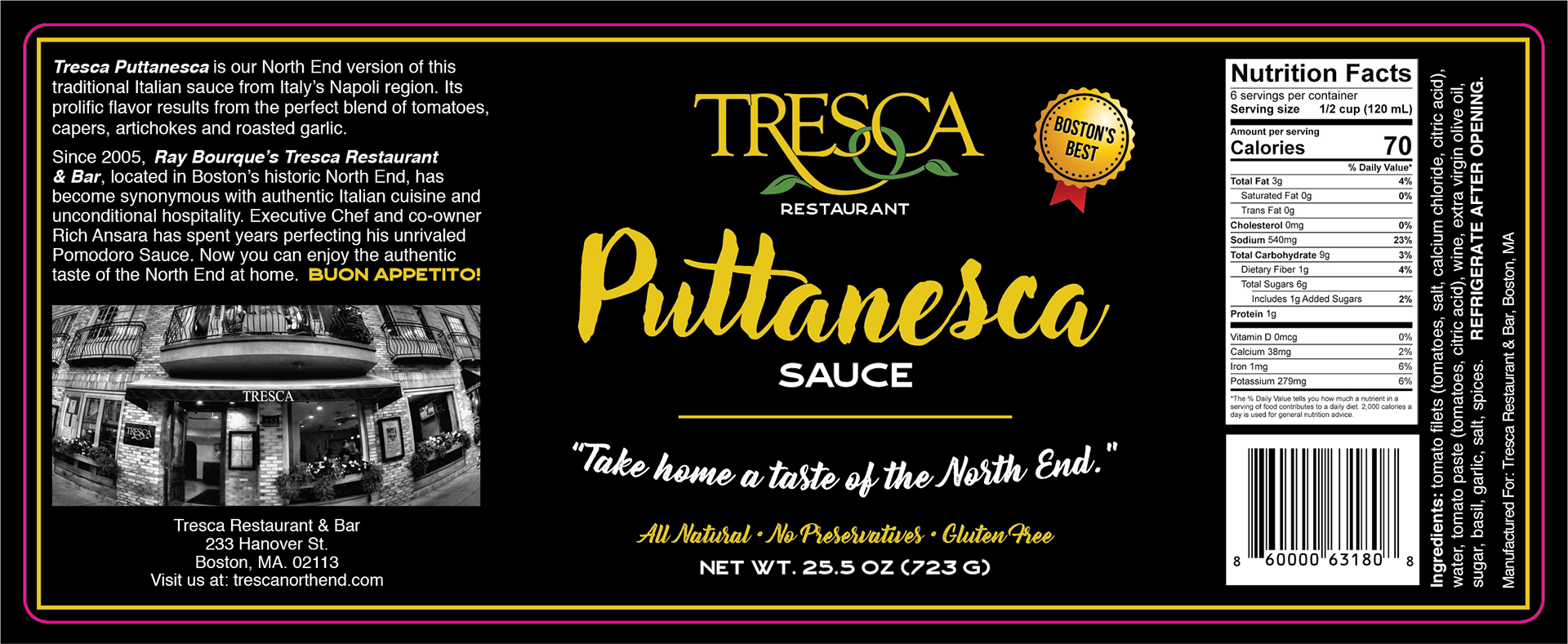 The next product they needed a design for was their premium Italian meatballs, with two labels—one on the front and one on the back.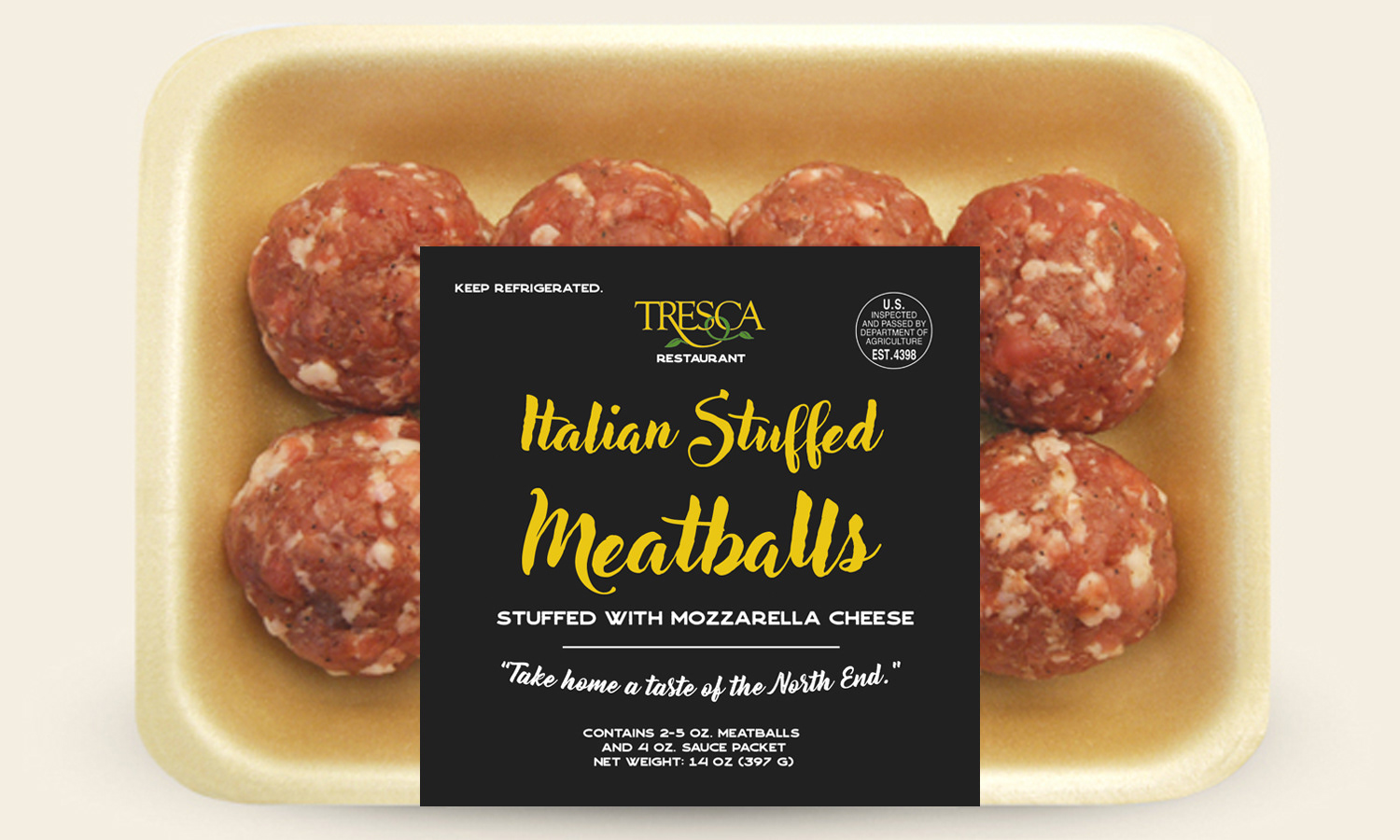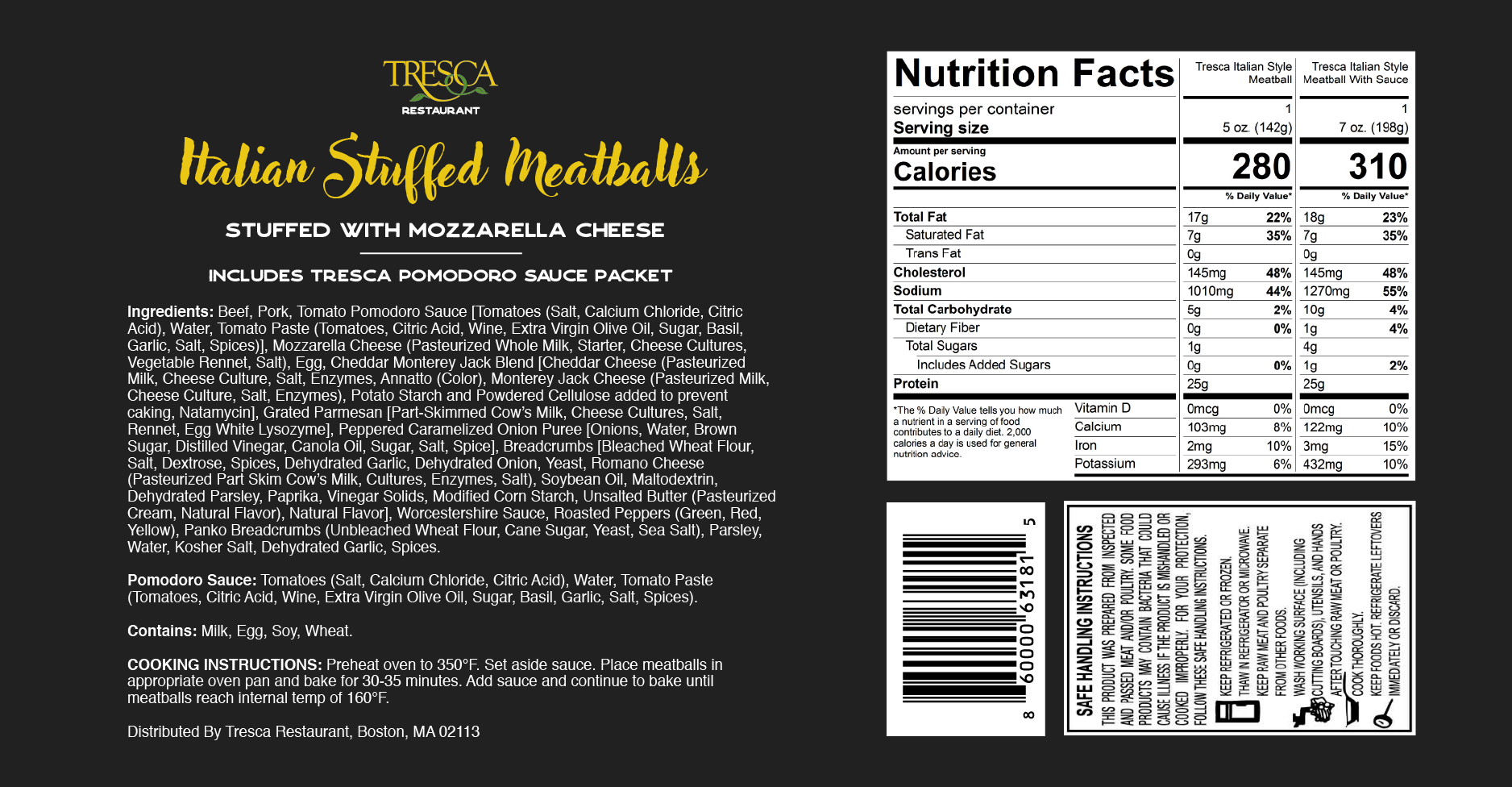 2020 is Tresca's 15th year in business, so they asked me to design a special logo in celebration that they could display at their event.