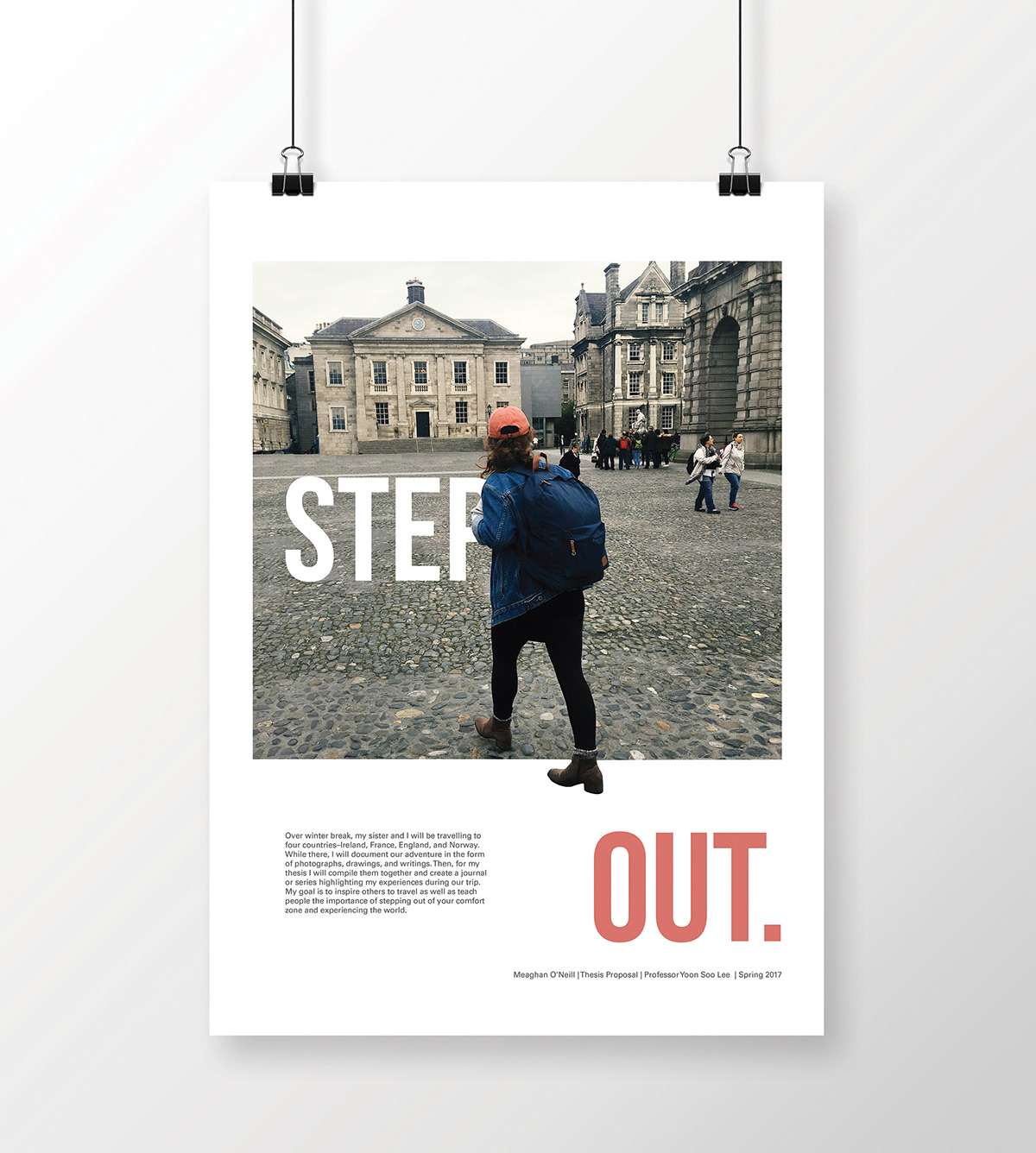 I created the proposal before I went on the trip, so all I had was a vague idea of documenting my travels. I used a great photograph of my sister walking through the Trinity campus in Dublin and cropped it to look like she was walking from a blank slate into the picture. That picture and the title remained consistent throughout the course of the project. They were about the only thing to remain consistent. 
The title was inspired by my favorite travel song,

Step Out

by Jose Gonzalez, which I first heard in one of my favorite films,

The Secret Life of Walter Mitty

, which is also about travel. Both the song and the film exude the type of energy and beauty that travel makes me feel, so I felt like it was a fitting comparison. On top of that, the project centered around me stepping out of my comfort zone, because the trip was the first time I booked a flight and flew alone. It was an equally thrilling and terrifying experience. I ended the trip feeling more confident and independent than I began.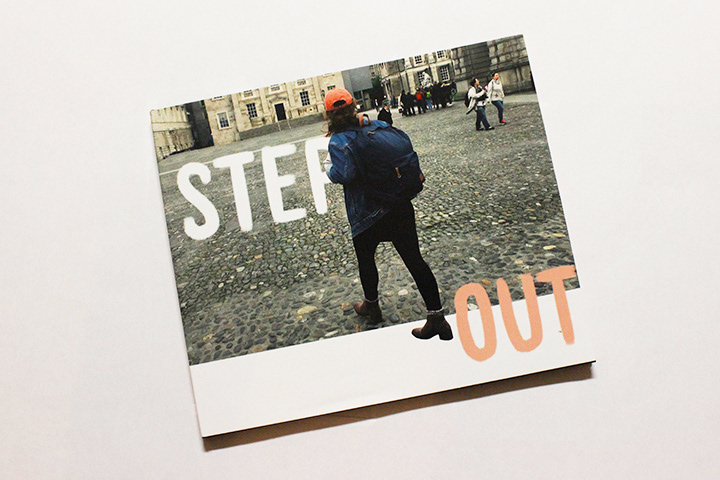 The final book contained a mixture of photography I took while on the trip and some illustrations that I superimposed over photographs. I felt that it was important to include illustration in my final project since it's a passion I have that I rarely get to integrate into my design. It also contains a forward that briefly explains the discoveries of my experience as well as quotes that I hand lettered which best resonated with me after my travels.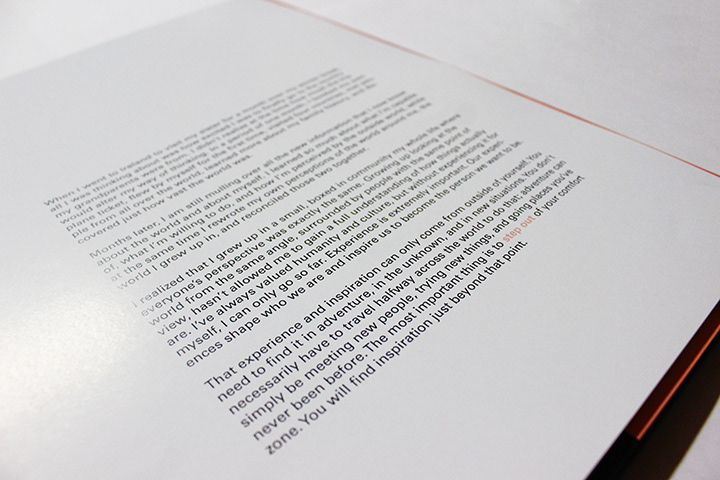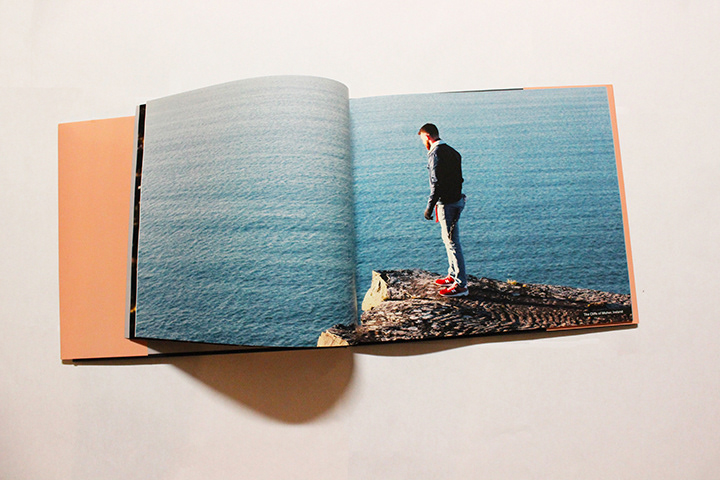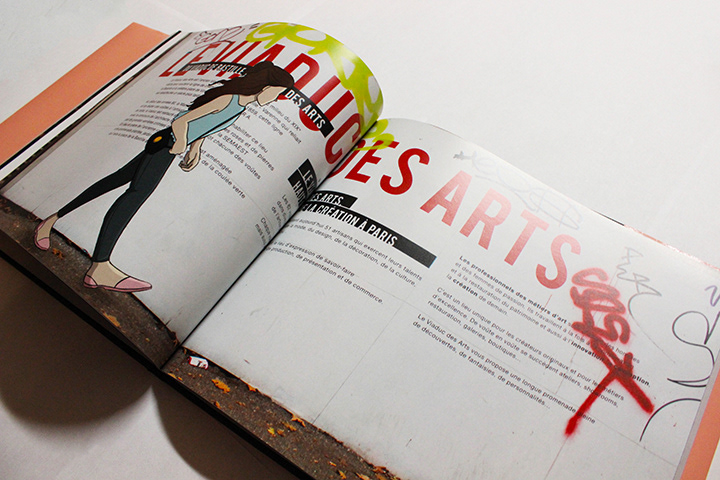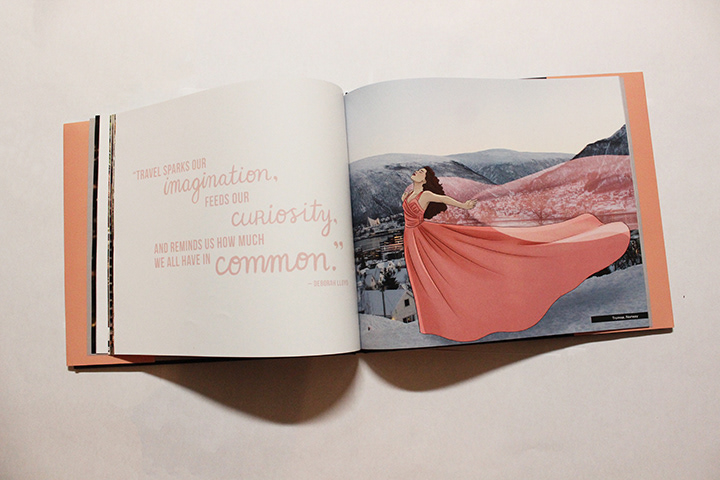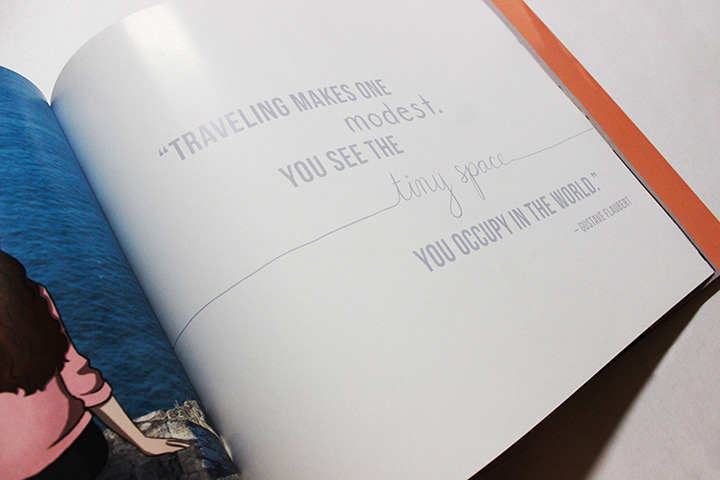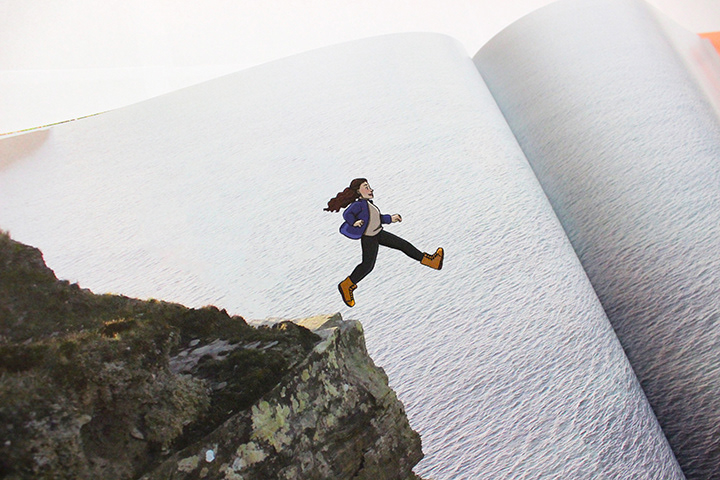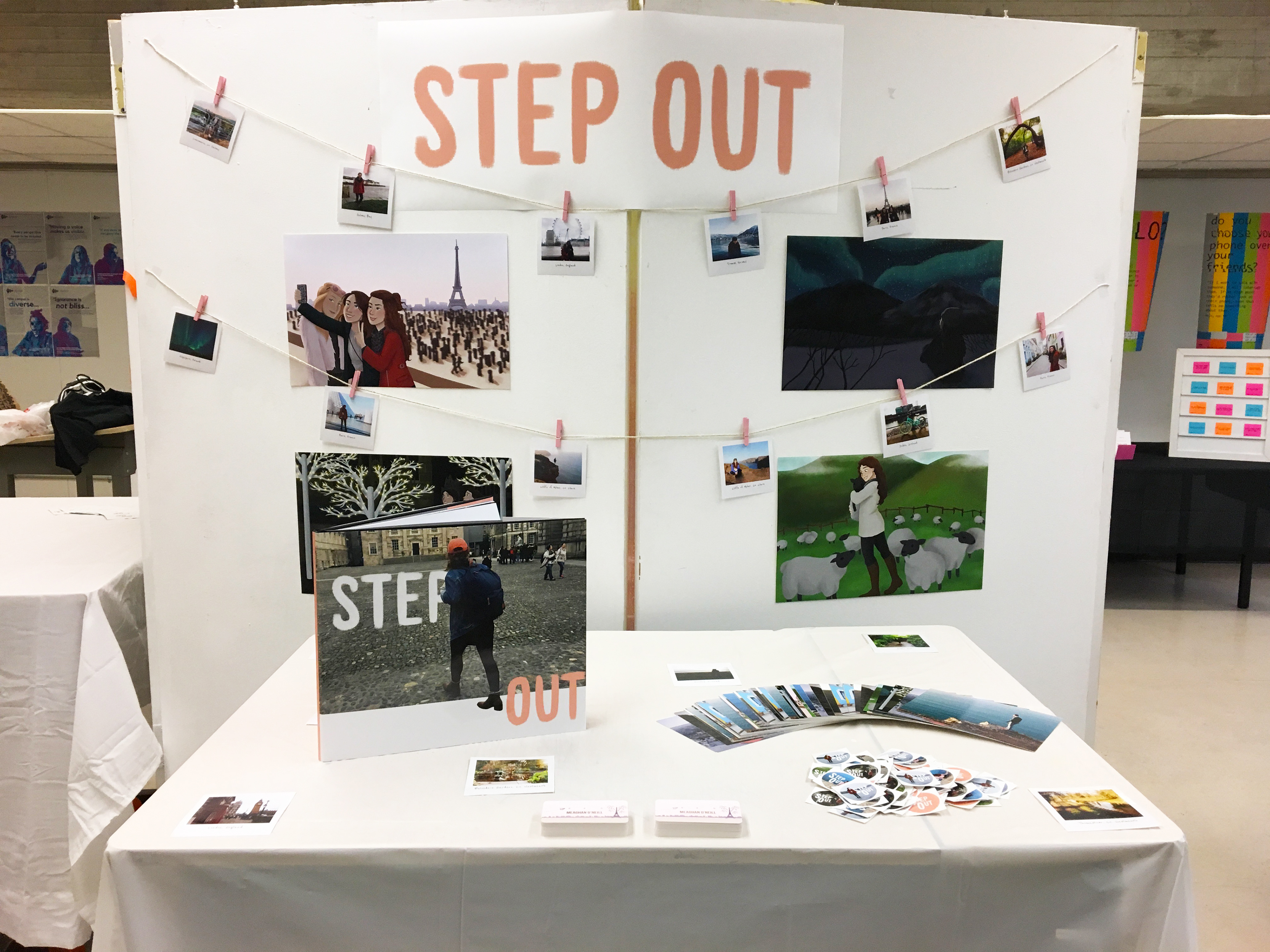 The final project was presented at the Senior Show Exhibit. I had my own table with the book and some illustrations on display, as well as some take-aways for the audience–my business card, stickers, and postcards.