Some of the preliminary illustrations I did to design the characters of my grandparents when they were younger, based on photographs of them from the 50s.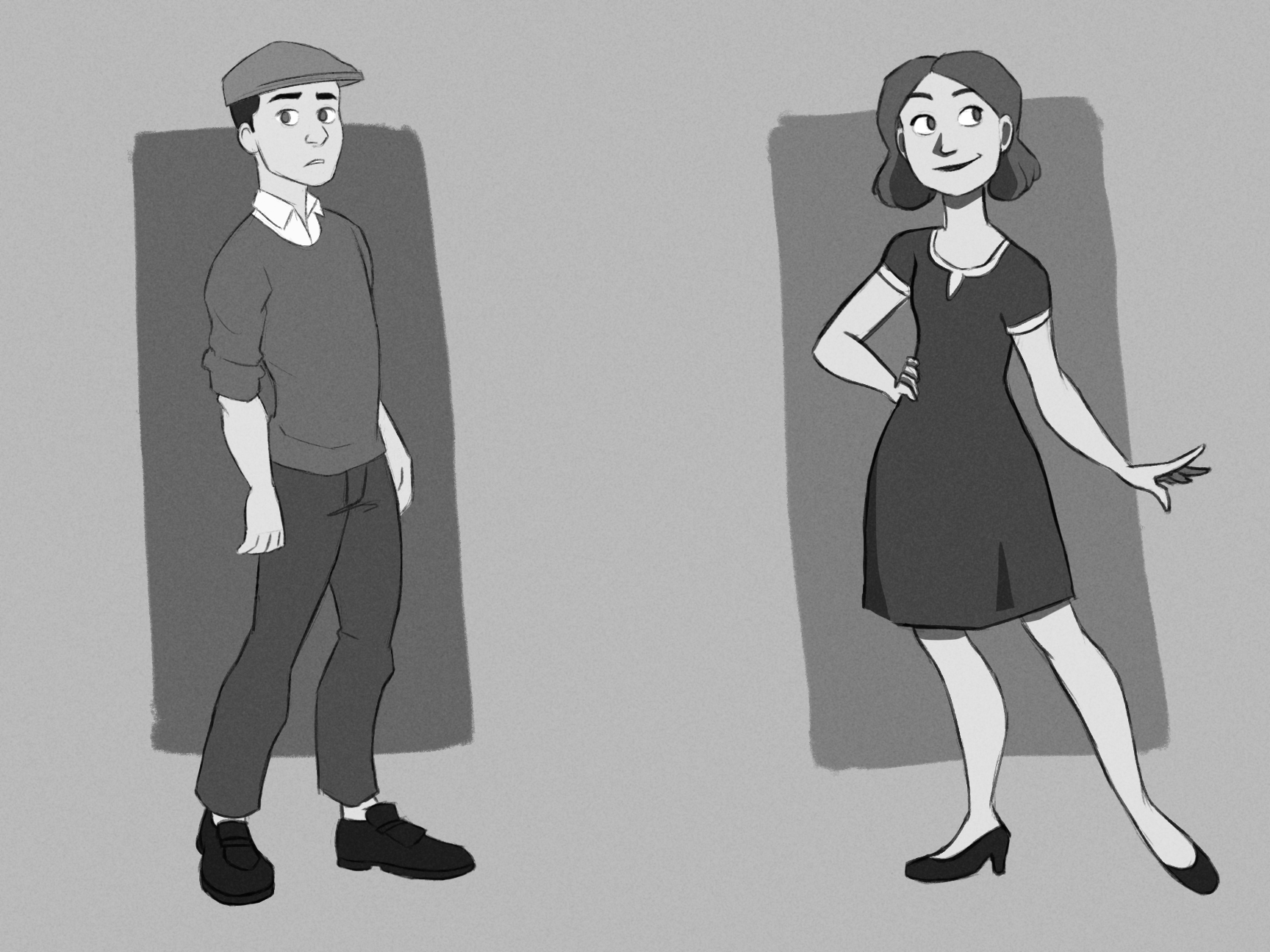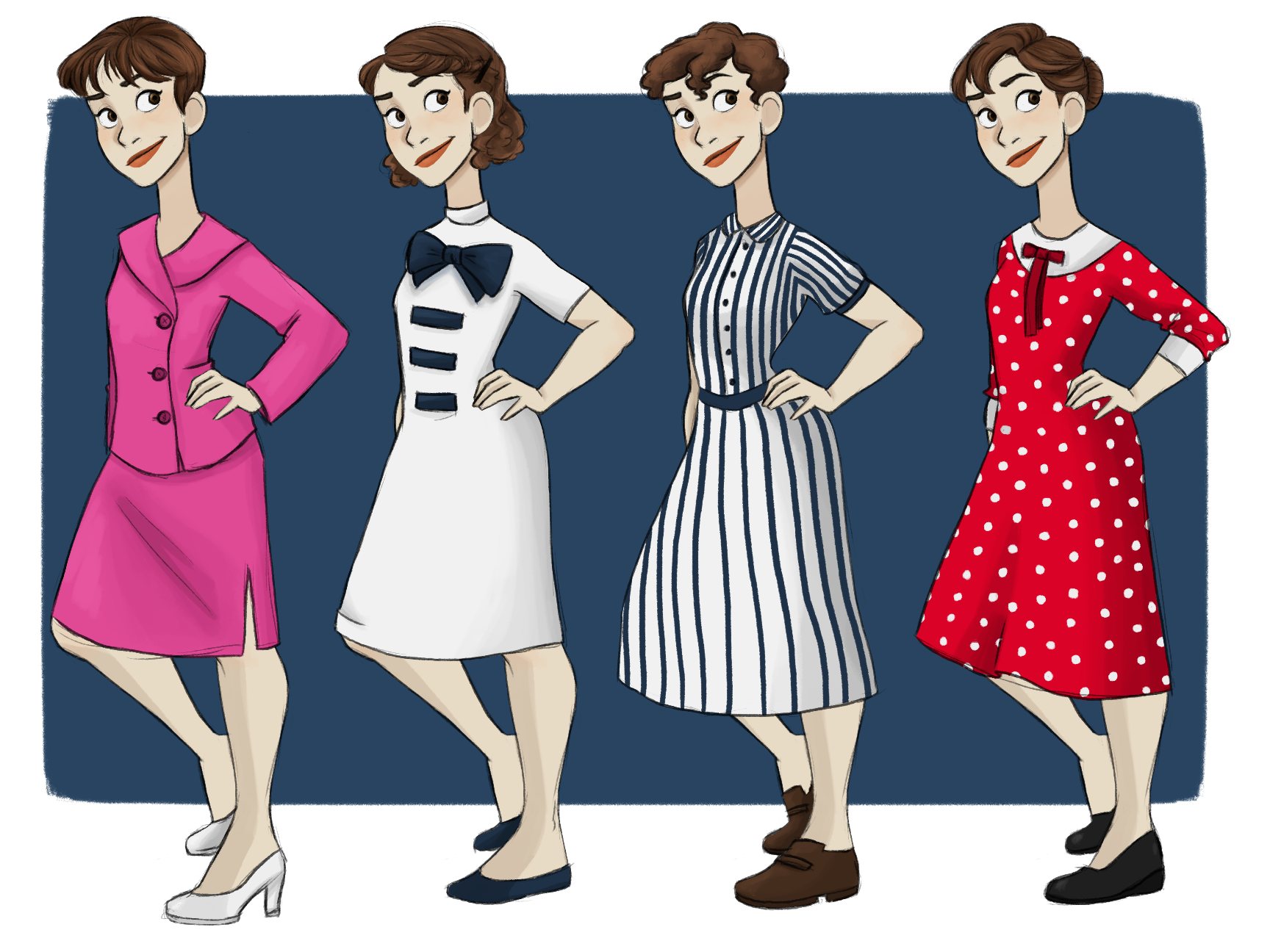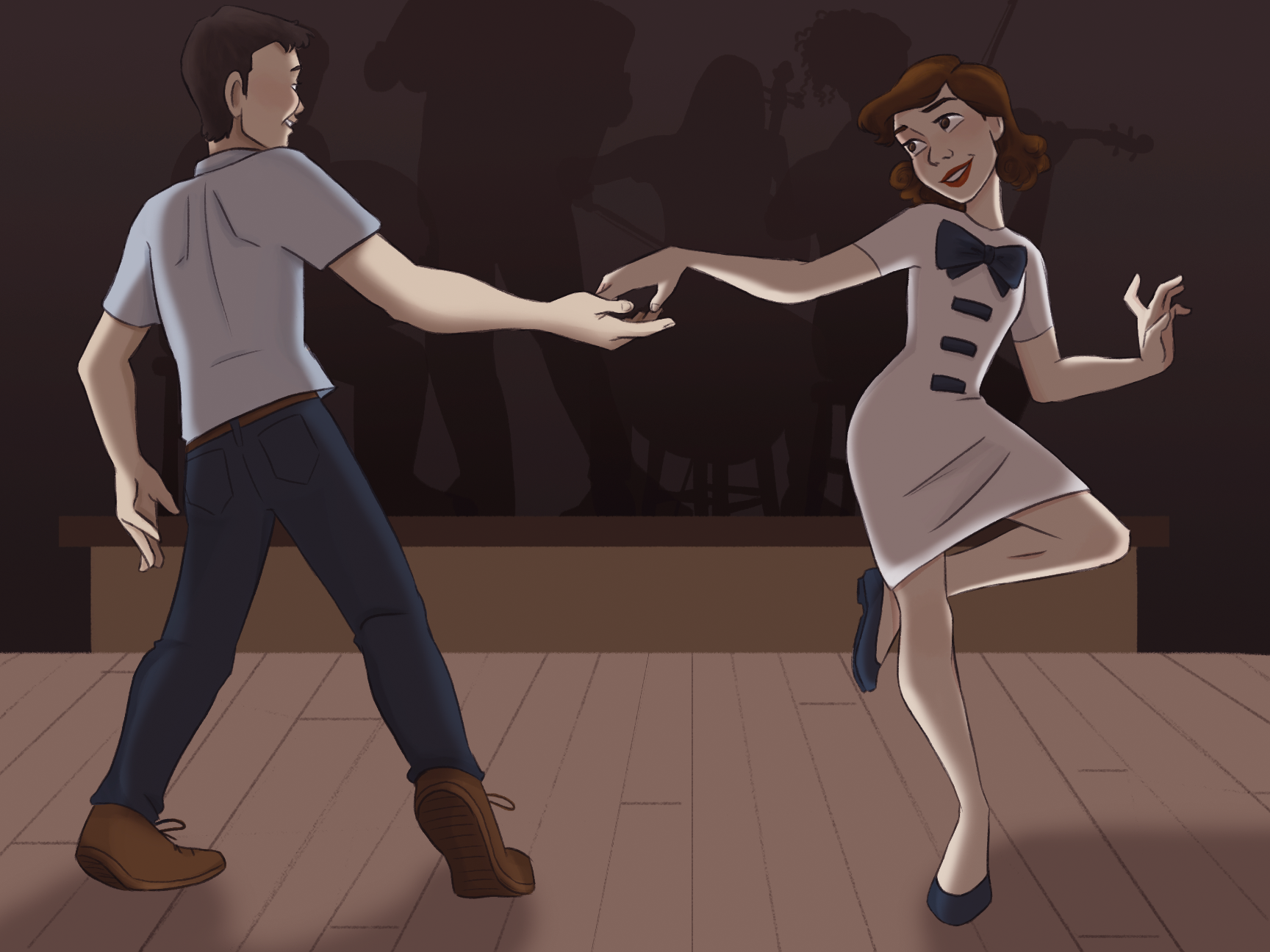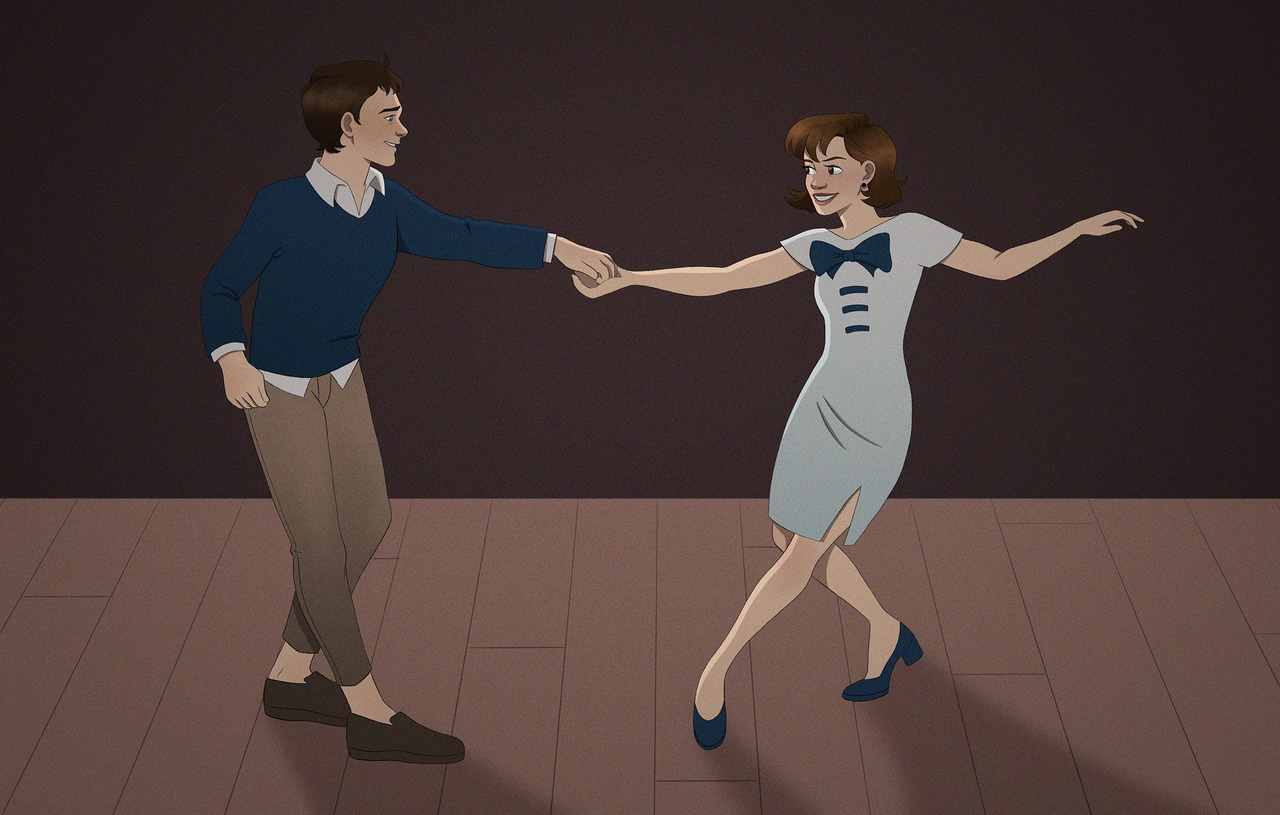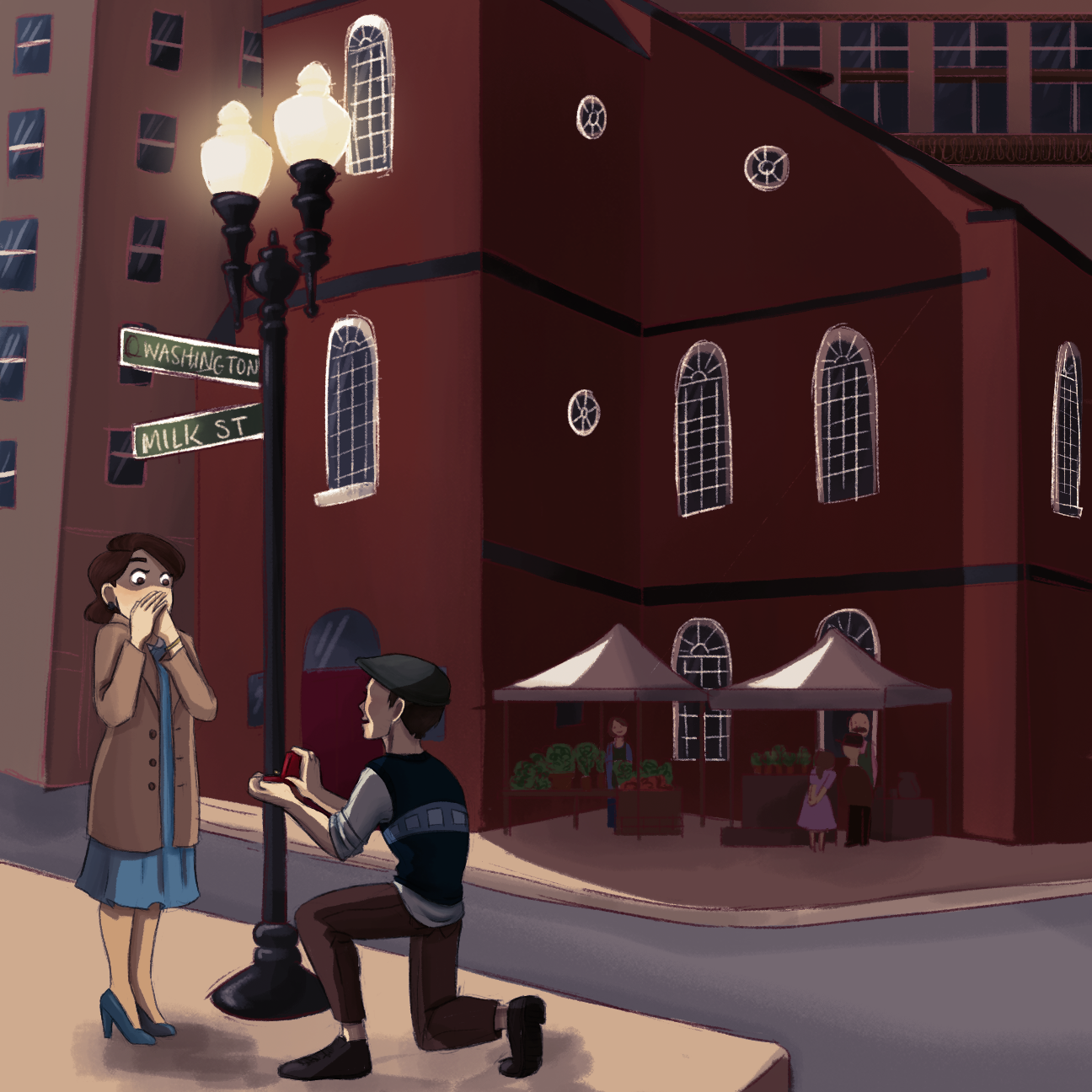 In this book, I compiled all of the early illustrations, storyboards, photographs I referenced, and more, as well as explained my process and what it was like talking to my grandfather about how he met my grandmother and what life was like immigrating to America. In the end I also talk about travelling to Ireland over winter break and meeting my family there for the first time as well as visiting my grandparents' old towns and getting to see the houses, churches, and schools where they grew up. 
This was a very powerful project for me because I learned more about my family history and felt more connected to Ireland than ever before. It is so important to understand your roots and telling this story gave me a deeper appreciation for family and history.