The mark for the show was hand-lettered by myself. We felt as if a more handwritten, crafty approach was more in line with what we were representing.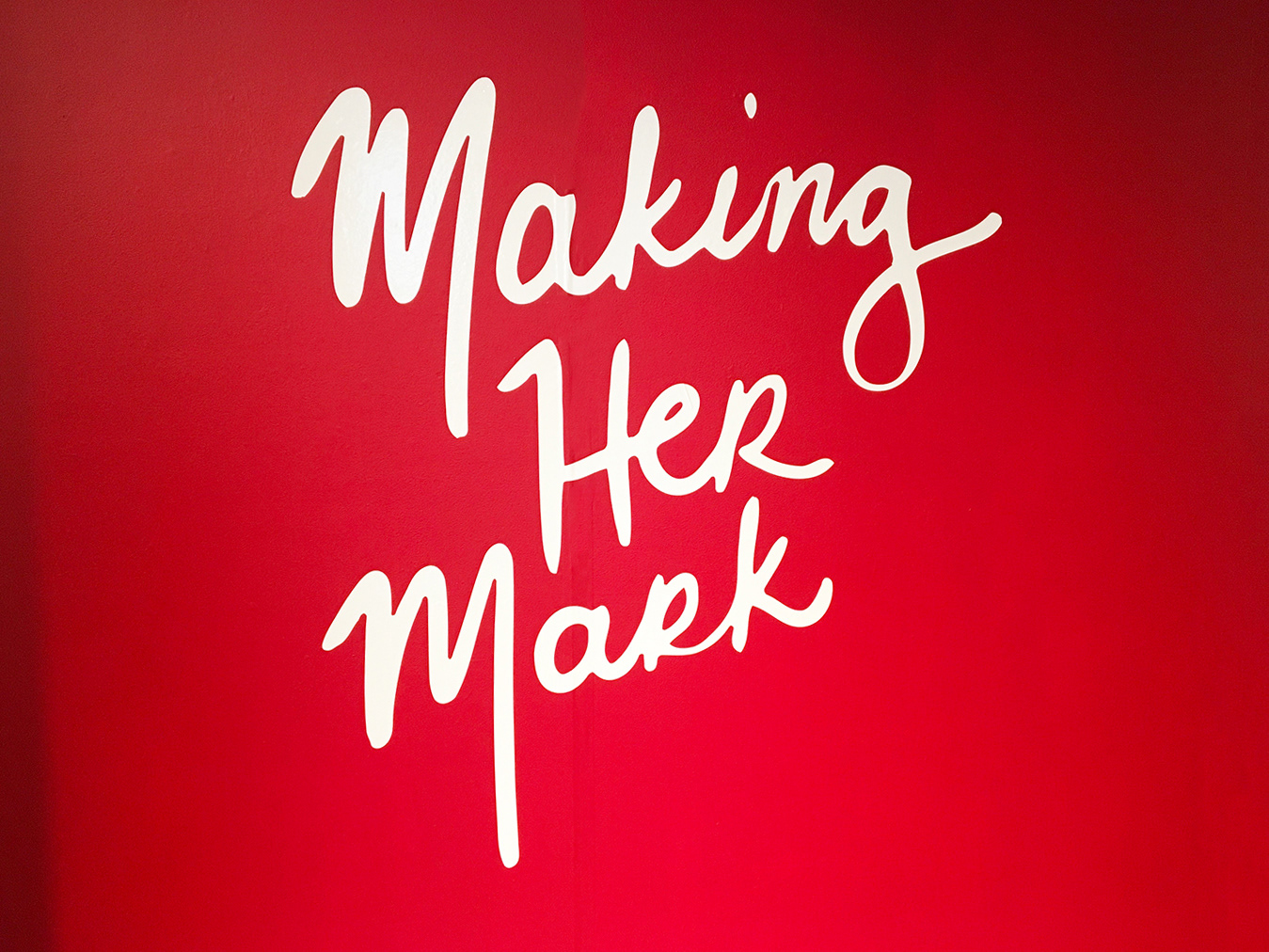 The posters and postcards made to promote the gallery's opening were designed by myself and fellow designers Amanda Ward and Jonathan Alumbaugh. The featured art is a painting by Marion Boyd Allen which showcases a woman at work creating her masterpiece.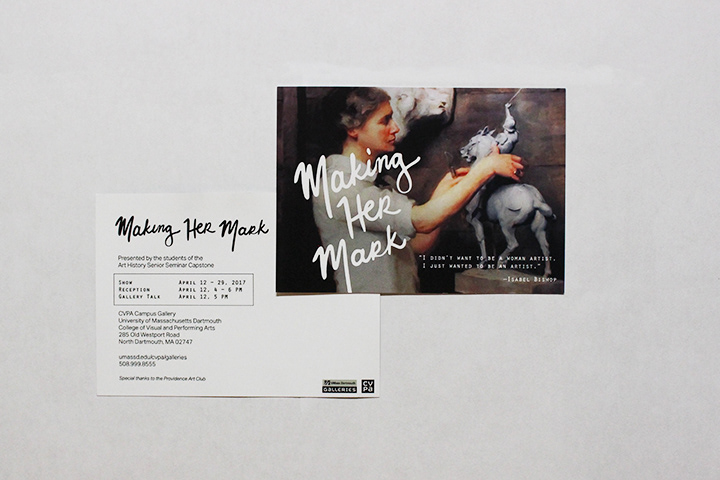 The painting, hanging, and designing of the gallery's interior was a group effort between everyone in the class. There were around 15 of us that worked on a rotating schedule. Included in the gallery space is hanging banners, pedestals, half walls, and quote decals.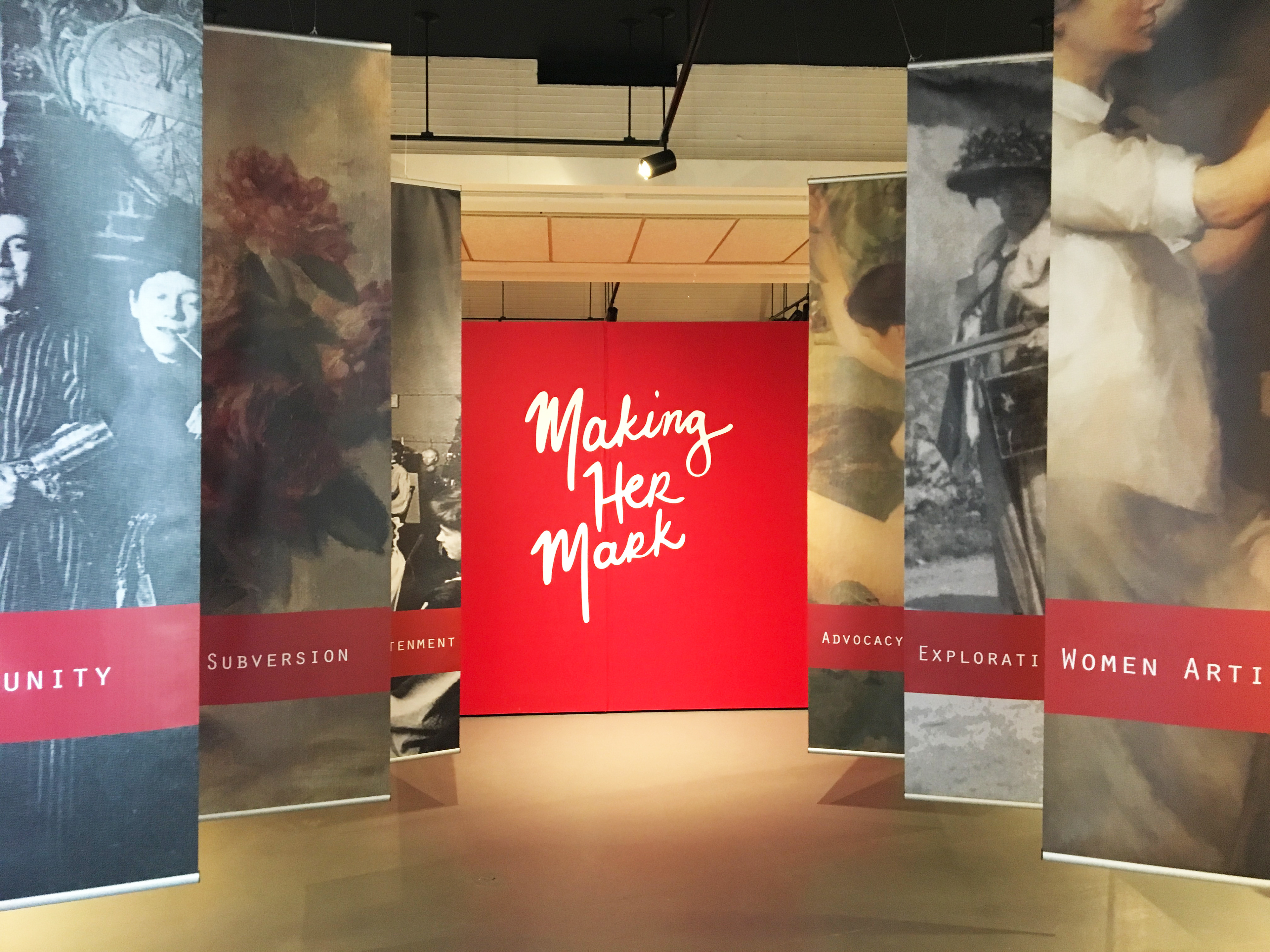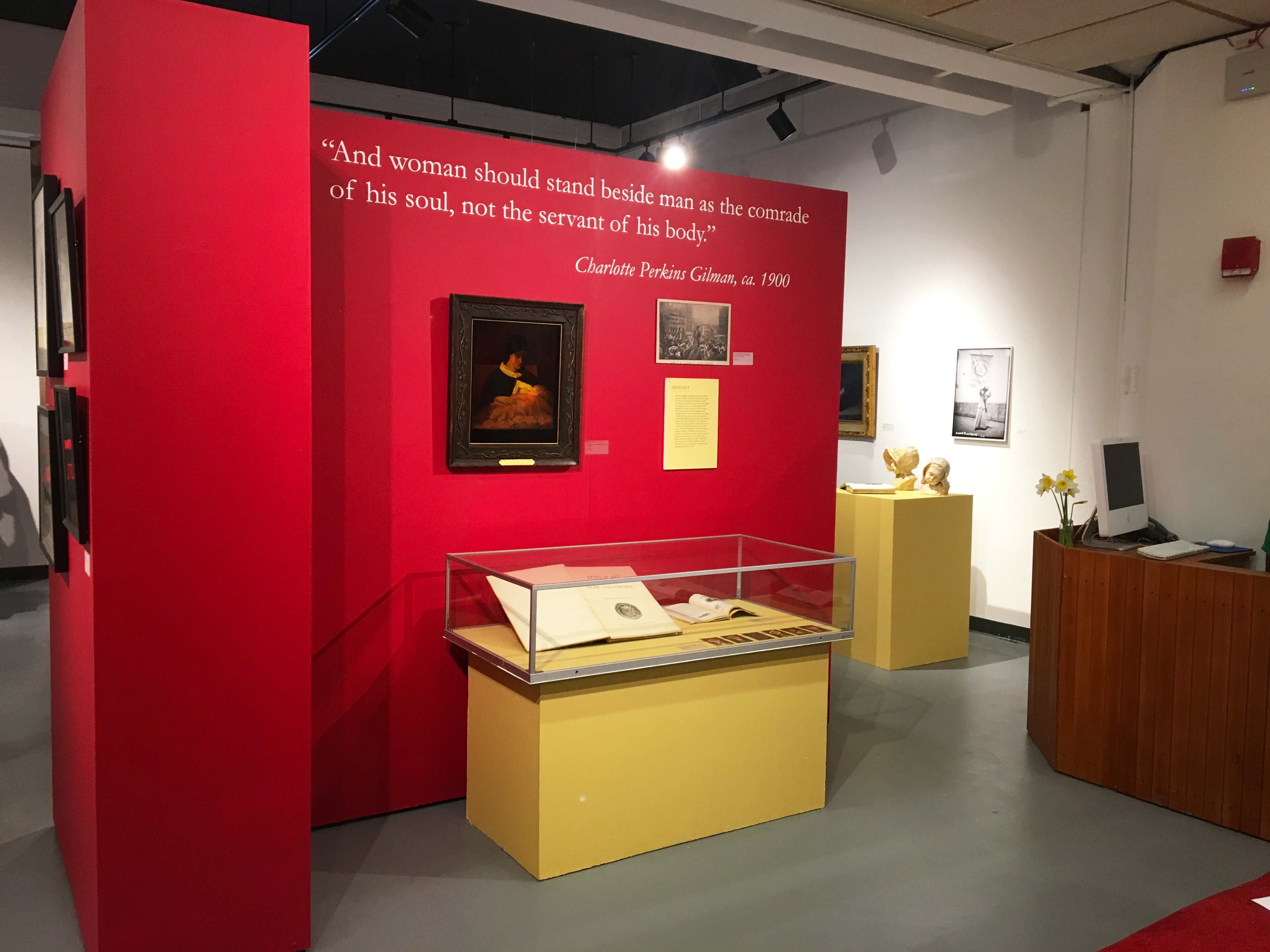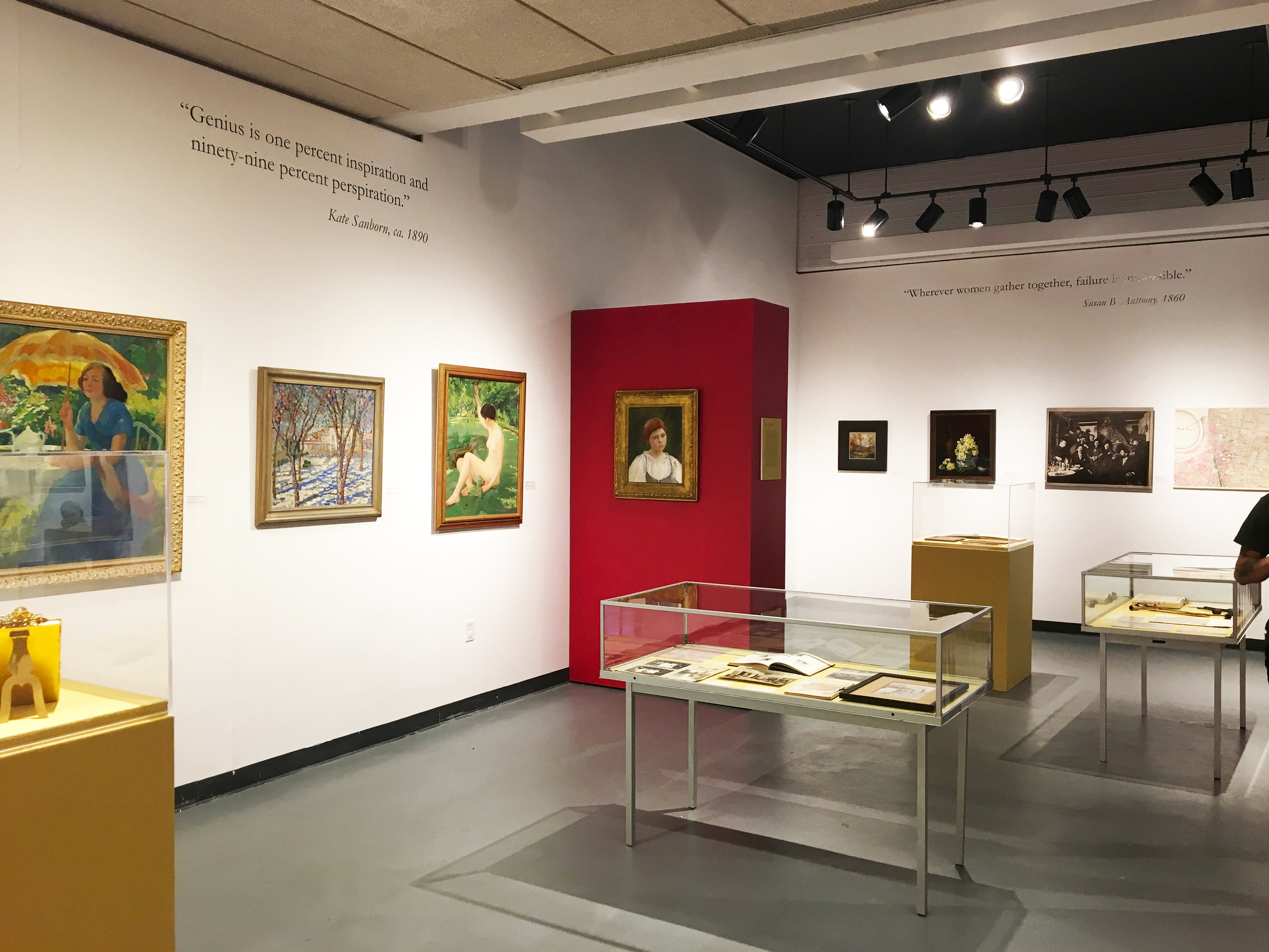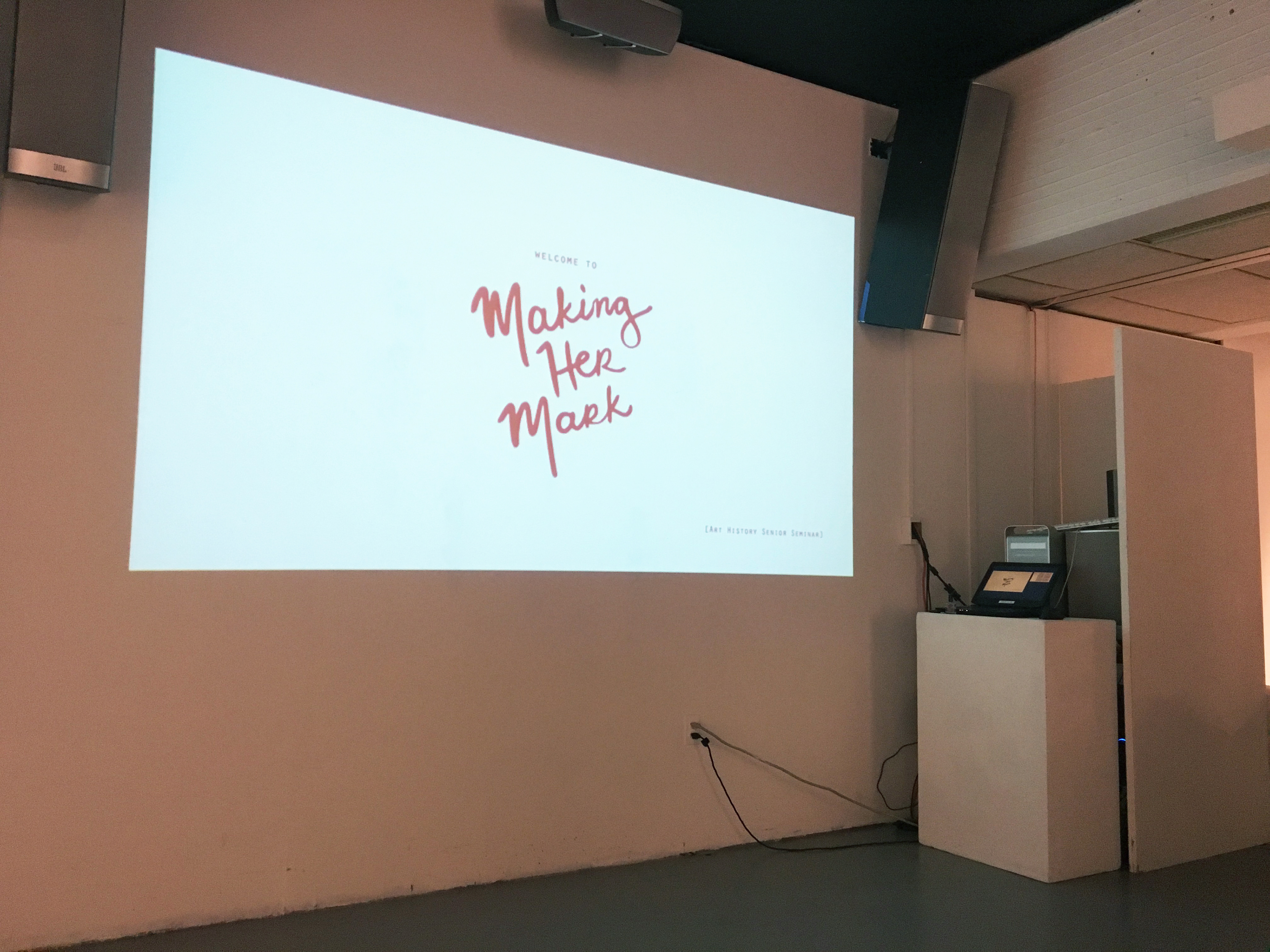 A back room to the gallery showcased a slideshow of the featured work alongside essays written by the students about their assigned artist. My artist was children's book illustrator Eleanor Talbot.
The catalog was again a joint effort between myself, Amanda Ward, and Jonathan Alumbaugh. It was a physical copy of the slideshow for gallery goers to take home with them, and it featured the artists' work next to student's essays detailing their amazing careers.